Mental health can be a very touchy topic, and is rarely discussed openly. This is surprising, given how widespread the issue can be (the National Alliance on Mental Illness found that 1 in 4 adults suffers from some form of mental illness) and how severe the consequences of ignoring treatment can be.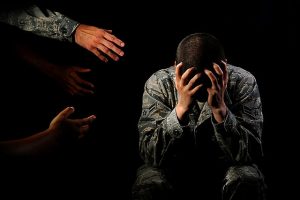 Given that Arizona recently ranked 50th in the United States when it comes to mental healthcare access, it seems like a good time to share some statistics on mental health in Phoenix.
From the most recent statistics published by NAMI in 2010, Arizona:
Has 6,500,000 residents, 294,000 of which are living with severe mental illnesses (221,000 adults and 73,000 children)
Provides mental health services to just 18% of adults currently living with severe mental illnesses
Spends only 3.8% of total state spending on mental health agencies, which is roughly $157 per capita
Spends only 7% of all mental health spending on hospital care, the rest is on community services (national average is 28% hospital care)
Has 1,737 children in the juvenile court system, on average 70% of which have mental illnesses, and 20% of which have serious mental illnesses
Has 8,900 adults with mental illnesses in prisons (it's estimates that 31% of females inmates and 14% of male inmates live with serious mental illnesses)
Had 979 Arizonans die by suicide (2006 statistics), which is one death every 9 hours
Had 69% of students 14 and older with serious mental health conditions drop out of school
Has no affordable housing options for citizens currently on Supplemental Security Income (average studio apartment rent costs are roughly 93% of the average SSI payment, making housing completely unaffordable)
Arizona needs to, and certainly can, do better than that. The individuals currently suffering mental health issues can be some of the most needing of quality care, and right now, we are dropping the ball.
Source: https://www2.nami.org/ContentManagement/ContentDisplay.cfm?ContentFileID=93480
Photo by Devin N. Boyer