Typically, a mentally ill defendant who is arrested in Arizona is taken into custody by the police, processed into jail, and then promptly charged with a crime before a judge. The police cannot hold a mentally ill person indefinitely without arrest.
However, Arizona law allows the authorities to hold a mentally ill person against his or her will for evaluation and treatment in certain limited instances. This process is known as "court-ordered evaluation and treatment."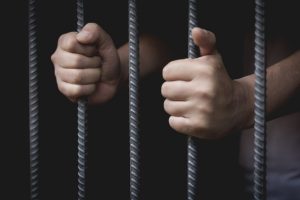 In Arizona, the court can order a mentally ill person to undergo mental health treatment if they are found to be:
A danger to themselves;
A risk to others;
Unable to take care of their basic physical needs;
Persistently or acutely disabled, meaning they may suffer severe physical or mental harm that impairs their judgment.
Before the court orders a mentally ill person to undergo involuntary evaluation or treatment, he or she must be offered voluntary evaluation or treatment.
When a mentally ill defendant is not ordered to receive court-ordered evaluation or treatment, he or she will be treated in the same way as any other defendant. People accused of a crime are formally charged at an arraignment hearing. They are required to enter a plea. A trial date is set. Defendants will remain in jail until their trial unless they make bail.
Defendants are not always aware of their rights and how long they can be held without being charged. There may be uncertainty before you are formally charged. The authorities have a certain time window to charge you. If no charges are forthcoming, you must be released from custody. In Arizona, there is a time limit of 48 hours after an initial arrest before charges are brought.
If the authorities fail to bring charges during the two-day window, the defendant must be released from custody and should not face further legal prosecution. There may still be issues relating to your arrest record and mugshot being in the public domain. A criminal defense attorney can advise you of your rights in this regard.
When a suspect is arrested on a felony charge and placed in jail, the initial hearing should be held within 24 hours. The judge informs the defendant of the charges. The defendant is informed of his rights, an attorney is appointed if appropriate and release conditions are set.
The County Attorney's Office has 48 hours from the beginning of the business day after the first court appearance to file formal charges with the court. In some cases, prosecutors will return the police report to the local police department for further investigation.
What Are the Reasons for Hold Limits in Arizona?
Hold limits are vital to the fair administration of justice of defendants with mental illnesses and others. The Sixth Amendment to the U.S. Constitution guarantees the rights of defendants to a speedy public trial and the right to know the nature of the evidence against them. It also guarantees the rights to a lawyer.
Without limits on how long people can be held, defendants could be incarcerated indefinitely. Law enforcement officers could distort facts and unfairly find ways to charge you with further offenses.
Defendants held in jail should be careful about what they do or say. They should follow the commands of law enforcement officers but be careful not to incriminate themselves.
It's important to know you have not been formally charged with a crime until you have been arraigned You should contact your lawyer as soon as possible to ensure your rights are not being violated.
Defendants with mental health issues who are held in Arizona face particular challenges. This is also a difficult time for family members. It's important to hire a defense attorney with a long track record of helping mentally ill defendants.