The guilty except insane defense in Arizona is used in a relatively small number of cases. GEI, also known as the insanity defense, is difficult to prove in our state.
A report on PBS noted lawyers raise the insanity defense in less than 1 percent of felony cases nationwide and is successful in a fraction of these cases.
An eight-state study commissioned by the National Institute of Mental Health revealed under 1 percent of cases involved the insanity defense. About a quarter of those cases were successful. The vast majority of those cases, about 90 percent, involved defendants who suffered a mental illness.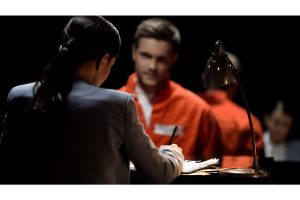 Arizona places limits on the insanity or guilty except insane offense. Four states – Kansas, Utah, Idaho, and Montana – have abolished the insanity defense. Nevertheless, defendants are allowed to present evidence of diminished mental capacity to negate the prosecution's claim they acted with criminal intent.
This evidence is barred from a trial in Arizona, making a GEI defense challenging to assert.
Arizona law states a person may be found guilty except insane "if at the time of the commission of the criminal act the person was afflicted with a mental disease or defect of such severity that the person did not know the criminal act was wrong."
The definition of a mental disease or defect does not include disorders caused by acute voluntary intoxication or withdrawal from drugs or alcohol, defects of character, psychosexual disorders or impulse control disorders.
If you believe a family member suffers from a mental condition that warrants the insanity defense, it's important to hire an Arizona criminal defense attorney who focuses on helping mentally ill defendants.
Where a reasonable basis exists for a GEI plea in cases involving actual or threatened death or serious bodily harm, the court can appoint a qualified mental health expert, or commit the defendant for up to 30 days to a secure mental health facility for an evaluation.
If a judge or jury finds the defendant to be guilty except insane the court is required to sentence the defendant to a confinement term equal to the prison sentence he or she would have served had they been found guilty. Previous felonies are not taken into consideration in the calculation of the term.
GEI cases are complicated in Arizona. The odds are stacked against the defendant. It's important to hire an attorney with considerable experience in this area. Bernardo Garcia has represented hundreds of people diagnosed with a mental illness over more than a quarter of a century of practice. Call him today at (602) 340-1999.