The holding of prisoners with mental illnesses in solitary confinement in Arizona has been controversial for many years. Solitary confinement in Maricopa County, in particular, has come under fire.
Articles in the media have highlighted horrendous conditions in Maricopa jails including inmates held in filthy conditions and kept alone for long periods.
Last year, Eric Balaban, a senior staff counsel with the National Prison Project of the American Civil Liberties Union, highlighted the horrendous conditions that mentally ill inmates in Maricopa County Jail's Special Management Unit face.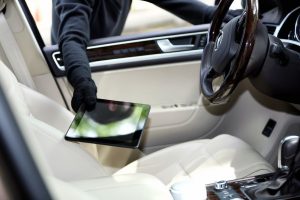 He called for an end of the practice of inmates with mental illness being held on their own in cells.
The Problem of Mentally Ill Prisoners Being Held in Solitary Confinement
Last year, an investigation in The Guardian pointed out over 4,000 prisoners with serious mental illness were held in solitary confinement in jails and prisons in the United States.
Law researchers at Yale University joined forces with the Association of State Correctional Administrators (ASCA). The survey revealed shocking findings. The research team found prisoners with severe mental health issues are being kept in isolation for at least 22 hours a day. They are often held alone for as long as 15 continuous days.
Arizona is not alone in using solitary confinement. The ASCA and Arthur Liman Center at Yale law school found that most U.S. states hold mentally ill individuals in isolation. Of 33 states that responded to the survey, only Texas said it does not hold people with mental illnesses in isolation.
It is deeply disturbing that states such as Arizona continue to hold people with mental illnesses in solitary confinement instead of seeking to address their issues.
Judith Resnik, a law professor at Yale warned solitary confinement has a terrible impact on inmates and exacerbates their mental health issues. She said.
"Solitary confinement is a disabling setting that is harmful for human health and safety. It can do harm for people who are mentally OK and inflict terrible damage on people who are already mentally ill."
Research points to the harmful effects of solitary confinement on the mentally ill. A study carried out on behalf of the New York jails system found inmates held alone are seven times more likely to harm themselves than the general prison population.
Solitary confinement in Maricopa County has come under fire from a range of sources.
Last year, Brianna Westbrook, a transgender activist arrested during a protest in October claimed Maricopa County jail guards discriminated against her by putting her in solitary confinement due to her gender identity.
If you or a family member with a mental illness has been arrested in Maricopa County, please call the Garcia Law Firm at (602) 340-1999.