People who are charged with serious crimes of violence sometimes have a past of mental illness. Police said a man accused of killing a woman in Tucson earlier this year had a long history of psychiatric disorders.
A report in Tuscon.com said the man implicated in the death of a 61-year-old woman struggled with mental illness and violence.
Robert J. Ocano, 22, is being held on a $1 million bond. Police accused him of attacking a woman who let him into her apartment the previous day and gave him food.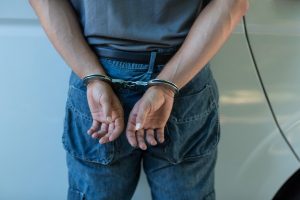 Police said he returned to the apartment of the woman and launched a violent attack on her.
The report said police previously arrested Ocano for a violent crime in the Tucson area. He was arrested for assault and disorderly conduct close to the scene of the recent crime in 2017, according to reports.
The report cited at least three cases against him in Tucson City Court since 2017 involving violence.
After allegedly grabbing a woman at an apartment complex laundry room in 2017, the case was sent to Superior Court to assess Ocano's competence for court proceedings. He was found to be incompetent and unable to be restored to competency. However, he was not deemed to be a threat to public safety. The report stated charges against him were dropped. He was released to a mental health facility.
Police charged Ocano over two violent incidents that were later dismissed.
The article quoted Allen Merritt, deputy city attorney, who said the dismissals were linked to the defendant's mental health issues and his behavior was deemed to be mostly threats.
The deputy city attorney referred to a balancing act when a defendant with mental illness is considered not competent to stand trial and is unable to be restored to competency. When the individual is not considered a threat to public safety, charges are generally dropped. Merritt said:
"(Ocano) made some threats that were disturbing … but when the officers did their investigation, he didn't have the apparent ability to follow through on the threat."
Ocano's record pointed to a lifelong of mental health issues, according to Tuscon.com.
Records showed he was a client at the behavioral health center La Frontera from 2003, when he would have been just 7 years old, until 2015. He returned in 2017. After the charges from the laundry-room attack were dismissed in April 2018, he was readmitted. The account quoted records filed at Superior Court. La Frontera considered Ocano to be seriously mentally ill.
La Frontera CEO Dan Ranieri said people who are found to be incompetent by the courts but are not a public danger receive outpatient care like other patients. They receive assistance with issues like therapy, medication, housing, and case management.  La Frontera can take additional steps if a patient is deemed to be a danger, but most people with mental illness are not violent, Ranieri said.
Competency and Rule 11, which determines if a defendant is fit to stand trial, is an important part of Arizona's criminal justice system. At the Garcia Law Firm, our attorney works on competency cases. Please call the firm today at (602) 340-1999.