It's hard to put your criminal past behind you in Arizona. Job and college applications ask you about previous offenses and a potential employer can quiz you about it from the outset.
Earlier this year, a bill that would have shielded job applicants from questions about their criminality early in the application process, failed to progress.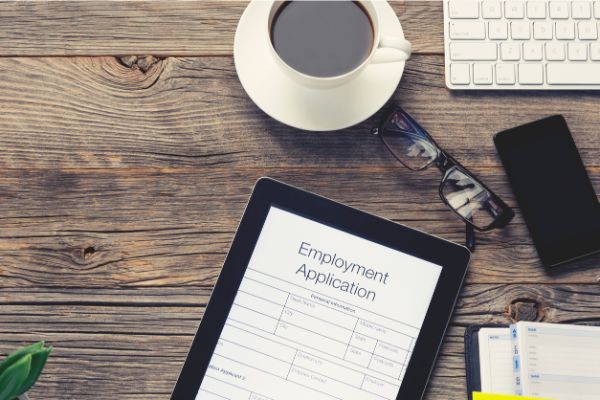 Senate Bill 1437 was also known as "ban the box" legislation. The legislation would have prevented employers in the private sectors from asking job applicants about their criminal histories until employers gave applicants a job interview. The judiciary committee killed the "ban the box" bill in March, reported AZMirror.
The bill would also have limited questions to criminal records within the preceding seven years only. SB1437 stipulated job applicants would only have to reveal convictions directly related to the job. The bill passed the Senate and was assigned to the House Rules Committee, but never received a hearing.
The Chairman of the House Judiciary Committee questioned the ability of the legislature to govern private employers.
Rep. John Allen, R-Phoenix said he did not believe the bill was constitutional and predicted the courts would strike it down. He questioned the authority of the state to restrict private sector employers in asking about criminal records. He said:
"I know a lot of states do it with government entities, but I don't know if we have the legal ability to go into a private company and tell them what they can't look at."
The failure of the bill to progress means an employer can ask you about your criminal history in Arizona from the outset.
The bill was known as the "ban the box" legislation because the applicant must check on job applications if they've been convicted of a felony.
The legislation was restricted to companies with over 15 employees. It would not have applied to jobs that require fingerprint clearance from the state, positions at public airports, jobs in firefighting, law enforcement, prosecutorial agencies, emergency medical services transport, court security or probation offices.
Other criminal justice bills died in the legislature this session. They included House Bill 2424, a measure that would have addressed an ongoing issue with Class 6 undesignated felonies. It would have automatically designated them as Class 1 misdemeanors.
Class 6 felonies are the lowest level felony in the state. Under the existing law, they are automatically considered felonies unless otherwise designated as a misdemeanor.
The bill aimed to change the law so as a defendant would only be convicted of a felony if he or she failed to complete the required programming. The bill unanimously passed on the House floor but did not appear on the Senate Judiciary Committee's agenda.
Your criminal history in Arizona can seriously impact your job prospects. Talk to our criminal defense lawyer today about the best course of action if you have been charged with a crime at (602) 340-1999.
.