Suffering from a mental health disorder is a major challenge in Arizona. Not only are the courts often unsympathetic to people with mental illness but the state has a serious lack of providers.
According to America's Health Rankings, Arizona ranks 47th in the nation in terms of access to mental healthcare for its population.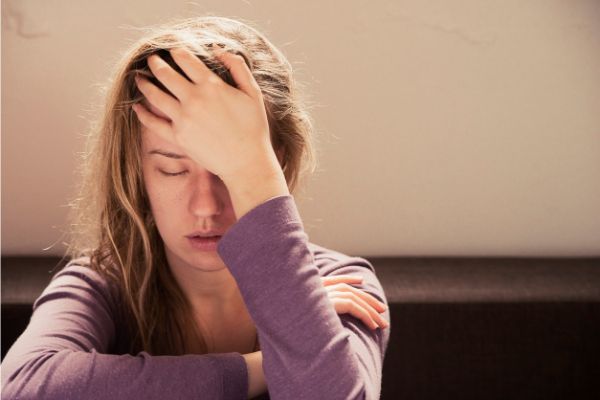 The Healthcare provider BlueCross BlueShield of Arizona points out the level of providers remains low even though the number of adults who suffer from frequent mental distress in Arizona jumped by 5 percent from 2017 to 2018.
Blue Cross Blue Shield is addressing the issue through its Mobilize AZ initiative. It provided $560,000 in funding to the Arizona Department of Health Services' (ADHS) State Loan Repayment Program (SLRP).
The SLRP is intended to help enlist and keep healthcare officials, including mental health specialists in rural areas that lack qualified mental health professionals.
The program repays the educational loans of healthcare providers on condition they remain in areas that suffer from a shortage of medical professionals.
America's Health Ranking findings are in line with previous research that highlighted Arizona's dismal levels of mental healthcare provision.
In 2015, Mental Health America found Arizona was the second-worst state in the country for addressing mental health issues. The Phoenix New Times analyzed the frequency of mental illness in every state and the District of Columbia.
The nonprofit looked at adult and children. It considered the numbers of people with diagnosed mental health conditions, serious thoughts of suicide, and substance-abuse issues.
It assessed the number of adults and children who suffer from mental illnesses but were not receiving treatment and had no access to a doctor or a medical health professional.
The study revealed a huge unmet need in Arizona. Only Oregon had poorer levels of access to mental health services.
In 2014, Arizona stepped up its levels of help for people with acute problems such as severe depression and schizophrenia.
However, the state was found to be failing people with moderate mental illness and failing to intervene before it became acute and they lost their jobs, families, or ended up in trouble with the law.
The study found not enough primary-care physicians are screening patients for mental illness until the disease has progressed and caused serious problems.
At the Garcia Law Firm, we have a long track record of representing mentally ill people in the courts. We know the challenges mentally ill people and their families face and the lack of support networks. Please call attorney Bernardo Garcia today at (602) 340-1999.