Serious crimes against children carry heavy sentences in Arizona and elsewhere. Not only do prosecutors crack down hard on crimes against young people but juries are unlikely to show much sympathy toward defendants.
People who commit crimes against children often spend long terms in prison. Even when they are released, their reputation is tarnished. They may end up on the sex offender's register, their family life is often ruined and it can be impossible to land a job.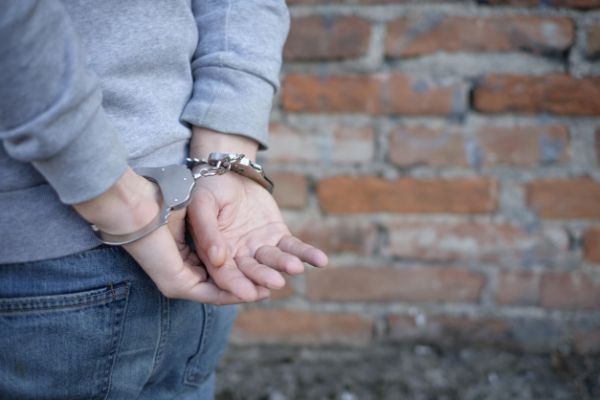 At the Garcia Law Firm, we can represent you if you have been charged with serious crimes against children. Offenses include the following:
1 Child Abuse
A defendant can be charged with child abuse for a wide range of acts under Arizona law. These include:
Physical abuse such as breaking bones, bruises, cuts, and other injuries;
Sexual abuse which includes child pornography, sexual assault, and prostitution;
Abandonment – the failure of a parent to provide adequate support;
Emotional abuse of a child by a caretaker;
Neglect such as locking a child up and failing to provide adequate food and water.
People in a position of responsibility who fail to report child abuse face a class 1 misdemeanor.
According to the Arizona statute ARS § 13.3623, a defendant can be charged with a class 6, 5, 4, 3, or 2 felony conviction, depending on the circumstances related to the alleged child abuse offense. Class 2 felonies carry up to 12.5 years in prison for a first offense and a fine of up to $150,000.
What is Sexual Exploitation of a Minor?
Sexual exploitation of a minor is a very serious crime in Arizona.
Sexual exploitation of a minor includes filming, recording, duplicating, selling, buying "sexting" or electronically transmitting any visual depiction of a sexual act with a minor. This is a wide offense and people can fall foul of this law without knowing it. In some cases, parents who have taken innocent pictures of their children have been wrongly accused of sexual exploitation. In other cases, people have sent or forwarded images without realizing the material they contained.
If the images feature children under the age of 14, the offense is classified as a dangerous crime against children. Each offense that is classified as a dangerous crime against children carries a minimum of 10 years in prison, a presumptive sentence of 17 years and a maximum sentence of 24 years in prison. People convicted of sexual exploitation of a minor in Arizona may spend more time behind bars than people convicted of murder.
Sex Trafficking Against Children in Arizona
Sex trafficking against children in Arizona is treated very seriously. According to the Office of the Attorney General, a first conviction for sex trafficking against children carries a sentence of 10.5 to 13.5 years. The average age for entry into the sex trafficking trade in the state is 14. Sex trafficking often crosses state and international borders and can be dealt with by the federal courts, carrying an even higher sentence.
Crimes against children are grave matters. When people with mental illnesses are charged with this crime, they often struggle to defend themselves. An experienced AZ criminal defense lawyer can help. Please call the Garcia Law Firm at (602) 340-1999.