Restoration to Competency, or RTC, is a process in which a judge decides whether a person with mental disabilities is fit to face trial.
The deliberations associated with restoration to competency help the courts make a crucial decision.   When a defendant is deemed competent, he or she can face incarceration and even the death penalty. However, if a judge finds competency cannot be restored, the courts must dismiss the charges. This does not mean the defendant will be released. The defendant may still be committed to an institution via a civil-court process.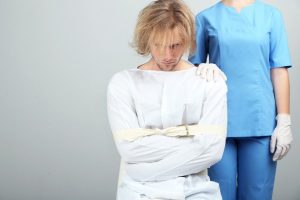 A report in Arizona Republic  described how the restoration process is limited in certain places like Maricopa County.
A study of a year's results suggested rather than finding if a defendant is fit to stand trial, RTC appears to be a way of advancing mentally ill people through the court process.
The report found many of the defendants subjected to the restoration to competency process were previously arrested on minor crimes or drug possession charges. In some cases, minor issues like traffic stops ended up in altercations with police officers leading to enhanced charges.
Mental health professionals evaluated the defendants before they were ruled incompetent by a judge and referred to the RTC program. They were then assessed and declared restored again by mental-health professionals.
The report pointed out the judges often agreed with the mental health professionals. The defendants wound up in jail or prison.
The report noted serious issues when defendants were charged with violent crimes like murders. They ended up in legal battles that can last for years, delaying justice for both defendants and victims.
Restoration to competency is traced to the Dusky decision of the U.S. Supreme Court in 1960. Dusky, a schizophrenic, was charged with kidnapping and rape. Despite his condition, a court found him competent to stand trial and was convicted. He argued his conviction should be reversed on the grounds that he was not competent to stand trial.
The justices allowed Dusky a retrial. They stated a defendant must be able to consult with his lawyer rationally and have an understanding of the proceedings he is subjected to. The justices ruled a brief mental status exam was not sufficient.
A report in AZCentral cited issues with restoration to competency in Maricopa County.
It described the case of Rodney Aviles who beat his 7-year-old niece and mother to death in Phoenix in 1999. The courts sent Aviles to Arizona State Hospital after he was ruled incompetent to stand trial. Doctors decided that he was no longer a threat to himself and or other people and told the Maricopa County Attorney's Office that he would be released.
Aviles' family were worried about his welfare but they did not want him to be released. The report stated they learned about the pending release from an Arizona Republic reporter. The county attorney moved to re-indict Aviles for murder. Before he was eventually committed to the state hospital, he was found incompetent and restored and re-indicted two more times, according to the report.
The Republic investigation found many areas of concern about the process and suggested some clinicians work too closely with prosecutors to get accused people with mental health issues to stand trial.
At the Garcia Law Firm, we specialize in representing mentally ill defendants. The last thing you want is to be bounced around the system for years. Please contact us at (602) 340-1999.