When temperatures rise in the summer months in Arizona, people who suffer from mental illnesses often experience an uptick in problems.
A recent report in AZCentral highlighted how the Arizona heat may fuel crimes committed by the mentally ill in the state.
The reporters spoke to Teresa Jimenez Dupee, a woman from Yuma who hears voices in her head when the mercury rises. She spoke of her elevated problems during the summer.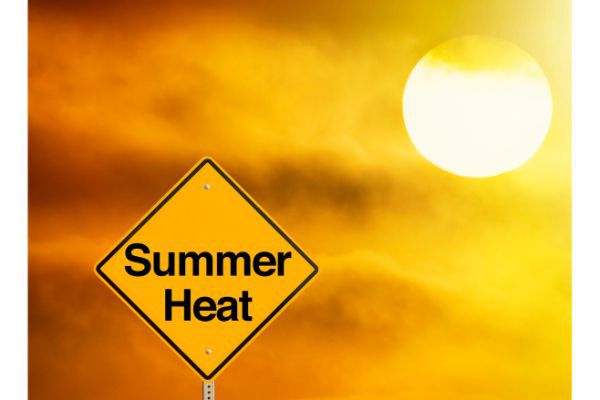 Yuma is one of the hottest places in Arizona. It is often listed as one of the hottest places in the United States.
According to Sylvia Flores who runs the Yuma office of Hope Inc. a non-profit health center that helps people with a range of mental illnesses including bipolar disorders and schizophrenia, the summer heat has a detrimental effect on center users. She said heat takes an additional toll on people who suffer from mental illness.
The summer can pose a grave danger to the mentally ill, particularly those who are homeless, and it may have an impact on crime.
Out of people who died of heat-associated causes in Maricopa County in 2016, around 15 percent suffered from mental illness, according to an analysis of autopsy reports by Arizona Republic.
The Arizona heat appears to be contributing to the deaths of mentally ill people. Just over 4 percent of people who died across the nation that year had a medical history of schizophrenia. Nationally, 1.1 percent of the U.S. adult population has schizophrenia, the National Institute of Mental Health states.
Dr. David Eisenman, a professor of medicine at the University of California, Los Angeles, told AZCentral, certain medications including antipsychotics and antidepressants can block the body's ability to regulate its own temperature. This means people with mental illnesses may face a higher danger of heatstroke and other illnesses related to rising temperatures.
Dupee who takes the antidepressant desvenlafaxine and the antipsychotic haloperidol said she has suffered heatstroke on four different occasions.
Yuma has a homeless community by the Colorado River. It's particularly vulnerable in the summer when the heat becomes unbearable.
A report in PsychCentral pointed to a potential link between hot weather and increased violent crime.
A team of researchers suggested violent rates are consistently higher near the equator compared to other parts of the world because of hot temperatures.
PsychCentral developed a new model, called CLASH (CLimate Aggression, and Self-control in Humans).
The research went beyond the theory that heat is linked to aggressive behavior. It indicated a hot climate combined with less variation in seasonal temperatures can lead to more hopelessness and less self-control, contributing to aggression and violence.
The model was outlined in the journal Behavioral and Brain Sciences. Lead author Dr. Paul van Lange, a professor of psychology in Amsterdam said people living in hot climates have less hope for the future.
At the Garcia Law Firm, our attorney has helped mentally ill people charged with crimes for decades. We are aware of some of the factors that can contribute to mental stress such as extreme heat. Please call our attorney for a consultation at (602) 340-1999.