If you think you'll receive the same sentencing in the criminal justice system wherever you live and whatever the color of your skin, think again. A new report reveals sentencing often takes place along racial lines in Arizona.
The report was highlighted in November by AZCentral.  It sheds light on sentencing disparities between urban and rural communities in the state and suggests disproportionate sentencing of black people and Hispanics in areas like drug offenses.
The "Cost to Communities" report was released by FWD.us. The organization is a bipartisan nonprofit founded by tech and business leaders.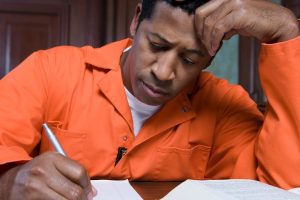 Alarmingly, the report suggests people of color and their communities are hit hardest by the Arizona criminal justice system. The report points to disproportionate sentencing.
The report states the problems in Arizona mirrors a nationwide issue. The report noted communities of color are more likely to be incarcerated and to spend longer periods behind bars.
The disparities are not attributable to differences in offense rates, the report notes. The report states:
"Nationally, criminologists have studied this question for decades, and the most recent study found that a large portion — 45 percent — of racial disparities in imprisonment are not the result of racial disparities in arrest rates. Instead, at numerous points within the criminal justice system, from prosecution to conviction, researchers have identified instances of biased policies, practices, and decision-making."
The racial disparity is most evident in relation to drug crimes, according to the report.  Drug use is similar across the races, but communities of color are imprisoned at significantly higher rates.
The report notes Arizona's population comprises about 31 percent of Hispanic people, Hispanics account for 32 percent of arrests for marijuana possession. However, almost 60 percent of the people admitted to prison for marijuana possession are from a Hispanic background.
Hispanic people are also disproportionately sentenced for marijuana distribution. They comprise 42 percent of arrests for the crime and 81.5 percent of those who are jailed for possession, the report states.
While black people use marijuana at a roughly an equal rate to white people, African Americans are being jailed disproportionately in Arizona, according to the report. While Arizona has considerably more white people than black people, the numbers of people jailed from the two groups in Arizona are approximately equal.
The Cost to Communities report also found Arizona's rural counties are sending more people to jail than its urban areas. The average length of prison sentences fluctuated across the state, ranging from 32.9 months in La Paz to 57.4 months in Maricopa, the report states.
If you have been arrested for a drug offense or another crime in Arizona, you should not assume the criminal justice system will deal with you fairly. An experienced attorney will fight for your rights. Call our Phoenix criminal defense lawyer today for a consultation at (602) 340-1999.